Changes in BigFishGames' Payment System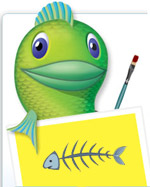 The manager of BigFishGames' affiliate program reported to all its affiliates that new payment system was polished and started on March 17, 2010.
To our surprise, in news feed of the affiliate program, there was no any word about this important innovation such as hold for payment in 45 days. It means that you can get your earned money only in 45 days from passing it to your affiliate account. On the part of BigFishGames, it is extremely offensive to set hold for payment for the bosom partners. By the way, they didn't inform its partners, but didn't explain the reason of this long hold.
All partners, who wish to get earned money for March, have to send a payment request up to March 22, 2010 (2:59:59 pm PST). All request for payment, which were sent after the stated date, will be taken up only after April 15, 2010.
The procedure of sending payment request is rather simple:
sign in to your account,
choose Payments,
press the button Request Payment,
choose the way of payment,
put the necessary information,
press the button Submit.
To get your earned money you will be able by the means of:
PayPal – lower limit for payment is $50, maximum – $10000;
Wire Transfer – lower limit for payment is $500 (including $20 of transfer fee)
ACH – lower limit for payment is $50;