How to make money on casual games online market
There are a variety of interesting and compelling partner programs in the Internet; many people want to be a party of them, but they are withheld by one thing – they do not have a website and do not know, how to begin and what to do. This article is written for those, who don't know what to begin with. The process of your favorite website creating consists of several steps. As a result you will have the compelling game website.
Step 1.
The important thing for site owner is hosting choice. The hosting with stable work guarantees the website's successful development.  If a site is unavailable or is loading slowly from time to time, its development, promotion and profit from it will be impossible.
What hosting should you choose? We will define the WordPress requirements first.
* PHP, version 4.3 or more.
* MySQL, version 4.0 or more.
* Linux platform with Apache web server with the connected mod_rewrite module.
* 500 Mb disk space. (The space is oversized

)
* the minimum of operative memory – 32 Mb.
What hoster is the best? Unfortunately there is no answer for this question. Your opinion about hoster can be changed in some minutes because your account may be unreasonably blocked or the server may be fried. So there is no common formula. There are some services on hoster selection, concerning our parameters – www.hosting-review.com, www.hostreview.com. Do not forget that the miser pays twice, and unfortunately a free hosting confirms this statement. Choose, read opinions, and get a good hosting. In this case personal experience and intuition are the best assistants.
Step 2.
The second important step is the purchasing of a domain name, or a domain. It costs from $5 to $10. It is desirable to have debit or a credit card allowing settling through the Internet or WebMoney purse with the necessary sum.
1. It would be very good, if there are keywords such as casual games, download games, play games etc. at a domain name. See the top of these enquiries in Google.
2. If you didn't manage to choose the name with the keyword, try short and imposing name, which will be easy to remember.
3. If you are going to sell games on the foreign markets the domain should be in com/org/net zones or in us/eu/de zones.
We recommend the domain names recorder in com/org/net zones – www.godaddy.com; there is a service of free domain name selection on the resource. For domain registration in a ru/ zone there is www.domains.webmoney.ru website.
Step 3.
So, you've chosen the hosting, got the domain, and the third important step is installation and adjustment of CMS of WordPress. The best incremental instruction you can find on official WordPress website. So we are not going to write about it in detail. You will simply open the link and follow the instructions neatly. Please note that Wordpress version 2.5 or later is needed for ZME plugin proper function.
On this stage you are going to be a designer, your way leads to a websites with free WordPress themes. The recommended sites are wordpressthemesbase.com and www.freewpthemes.net. But if they cannot satisfy your demand, having typed "free wordpress themes" in any search engine, you will find thousands websites with free themes easily. Choose any of them, and if you want, you can improve somebody's theme or make your own. You should add ready theme to wp-content/content/themes directory, then activate the theme in the "Appearance" bookmark in WordPress dashboard and enjoy your creation.
Step 4.
The next step is necessary for effective work plugins installation. All plugins are installed by downloading them on the server to wp-content/plugins/ directory. Here is the list of recommended plugins:
• All in One SEO Pack – optimization to various searching engines.
• Sociable – allows choosing and posting buttons for article adding to any social network service.
• Google XML Sitemaps – automatically forms the website map, facilitates the pages indexation in Google.
• Yet Another Related Posts Plugin – allows to add the list of posts which are similar to your in the end of the post.
• Fast and Secure Contact Form – contact form on website with spam and bot protection.
• FeedStats – the statistics on quantity of your subscribers.
• Lightbox 2 – attractive screenshots and pictures loading.
• RC Link Redirector – hides external links – from searching engines to save your page PR from directing to another's, links to the websites of comments' authors + encrypts them.
• Seo-Without-Category – erases the word "category" from links structure of your website, positively affects the indexation in searching engines.
• WordPress Database Backup – allows adjusting the reserve save with needed periodicity and possibility of sending to email.
Certainly you can add the plugins which you want, but this is the basic plugins set.
Step 5.
The final step, what we did all this for, is Zamango M.E. plugin installation. If you're not registered in Zamango yet, do it here. Fill in the short registration form.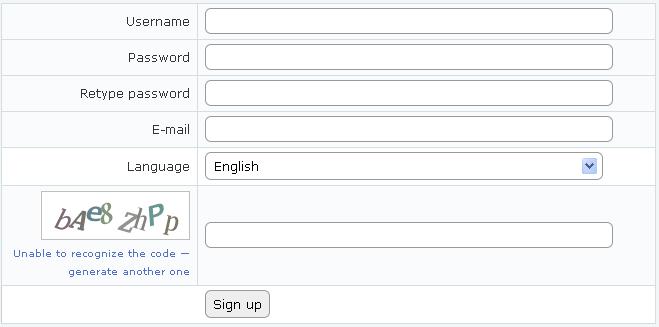 After login you get in the control panel. Follow the links, go to Reflexive, BigFishGames, GameBoss and register in their partner programmes. After the registration you will receive partner ID, affiliate code and Contributor ID from them. Press the "fill in" link which is opposite to every partner program, write the received information there and save the changes. Then you notice "my channels" bookmark, it is situated on the right in the control panel. Choose the name of the channel which you like, the necessary categories and genres of games (we recommend to choose all). You should remember the channel name, because it will come in useful. Go to "files" bookmark in the control panel and download Zamango Money Extractor plugin. After that copy unzipped folder with plugin files to wp-content/plugins/on your site. Then press "Plugins" bookmark on your WordPress control panel. Find Zamango Money Extractor plugin and activate it. On the left under the block of control panel buttons you will find the button

. Press it and you will be directed to plugin adjustment page.
Enter the user name which you specified while registering on Zamango.com, the name of the channel and the quantity of autoupdating hours (it is recommend to specify 12). Then press the button

to begin the import of posts with games, after some expectation and pressing the "continue" button, you see that the import is finished. Go to your favourite website and enjoy the results!