The Removal of Collector's Editions from partner's XML on BigFishGames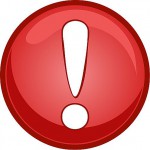 It is a well-known fact that Big Fish Games offers its users not only standard version of the games but so-called Collector's Editions that are available only for members of Big Fish Games Game Club. Till recently, they were also available for affiliates. Today the situation has changed.
Start with March 02, 2010 the affiliates cannot place the links to free download versions of these products on their web showcase anymore because it causes "negative customers experience" that are not members of Big Fish Games Game Club and cannot purchase full version of Collector's Edition after they download its trial version. That is why the information on Collector's Editions will be not presented on partner's XML.
So, if you place links to free download versions of these products, you will break the BigFishGames's Terms of use and your account will be banned. In this connection, all Collector's Editions ,which were available for affiliates, were removed from the Zamango's casual games base.
To avoid troubles with your BigFishGames' account, we strongly recommend all Zamangers to update game posts manually. Thus, after reading this information you are to push the button Syndicate Now on control panel of Zamango Money Extractor plugin.
Or remove manually posts of these games:
Mystery Case Files: Dire Grove Collector's Edition
Big City Adventure: Vancouver Collector's Edition
Diner Dash 5: Boom Collector's Edition
Treasure Seekers: Follow the Ghosts Collector's Edition
From Zamango's casual games base were also removed 92 games, which are absent today in partners' XML.