Winning New Markets with Alawar's Affiliate Program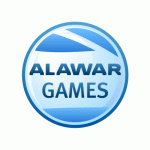 Once Alexander Lyskovsky, the head of Alawar Entertainment, said that they were going to win the whole world. Thus, in early 2010 Alawar's games were available only in English, Russian and Polish, however, by the end of 2010 Alawar offered its games in 19 languages! Alawar Entertainment goes on to open up game markets in different languages. Today Alawar reaches the Ukrainian, Slovenian, Serbian, Croatian and Mongolian game markets.
If you join Alawar's Affiliate Program today, you can distribute the games in these 5 different languages. Your money benefits will be 30%. If you want to distribute games localized in Ukrainian, Slovenian, Serbian, Croatian and Mongolian, you must create new account for each market, selecting the language.
The average price of the game for these markets is:
Ukraine – up to $2.76
Serbia – up to $1.43
Slovenia – $1.156
Croatia – $0.368
Mongolia – $1.4
On casual game market of these countries the competition is still very low as the portion of localized games from other publishers is very small today. Therefore, we can anticipate a high level of conversion.
Games from Alawar's Affiliate Program on these languages have been already added to the game base of Zamango. The users of Zamango Money Extractor just need to choose the languages and create new affiliate account into the Alawar system.