Alawar Game Affiliate Program in German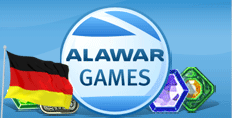 Fast-paced Alawar's affiliate program keeps on enjoying its partners. At present affiliate program in German has been modified and launched. Today every partner is able to try his hands at German casual game market that is rather promising and gives you chance to increase your income.
Now you can enter into German market by the means of two game affiliate programs – Alawar and BigFishGames. Alawar's games base contains 150 download games, by the way, 51 of these titles are not available on BigFishGames. If you join Alawar you'll get sets of exclusive games that can be highly appreciated by your guests.
If you want to add to your game resource this German game content by Alawar, you must register a new account. Just choose Games language field, German.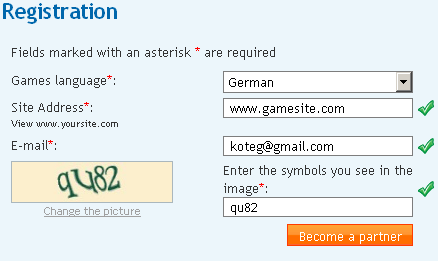 The control panel has got a standard interface with common features. Well-organized list of statistics let you observe different information about this or that game for varying lengths of time. There you can see what kind of games are downloaded or bought, percent conversion (the list is always graded by the number of purchases). The conversion on German game market should be fine because European people prefer to buy rather than get it for free.
Different German promo materials (banners, skins) are not available yet. However,  Alawar are going to create different banners for the most popular German games in March or April or even earlier.
Noteworthy, to make a claim for payment in German affiliate program, you have to sing in Russian affiliate program but using German affiliate program' s login and password. The accurate information about commission per game sale on German market will be declared in the near ten days.
But for all Zamangers, who use Zamango Money Extractor plugin, this very content of German Alawar's affiliate program is available today. Just register in the affiliate program, update your settings on Zamango control panel.